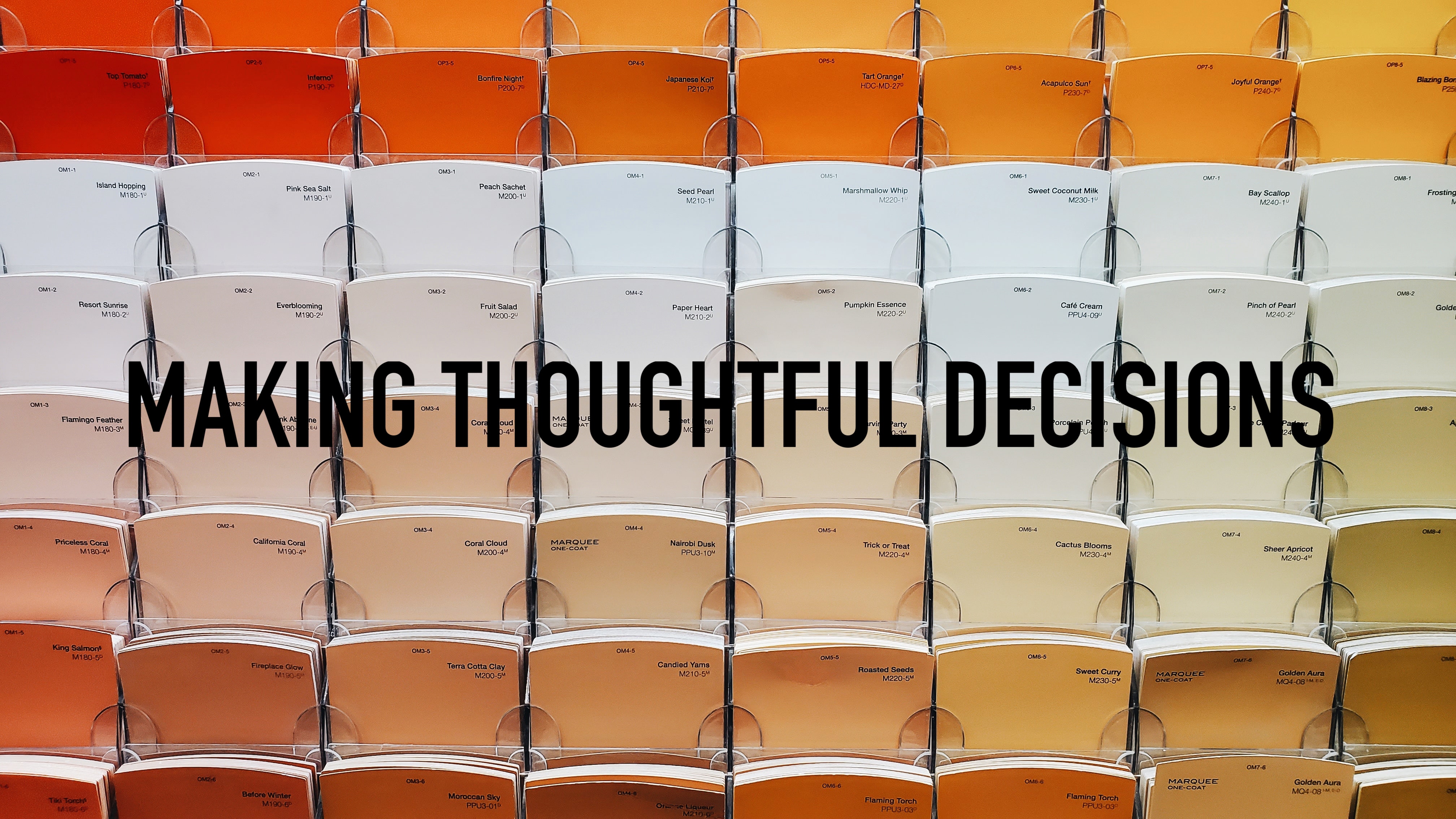 My husband and I are in the middle of a home renovation. We are adding a bathroom. There are so many decisions to be made. There are major decisions about placement of the toilet and minor decisions about how many electrical outlets to install. I recently realized how anxiety-inducing this process can become.
I felt completely overwhelmed when it came to picking out tile for the shower. There are so many options...thousands of options. How do I know if I picked the "right" one? My anxiety skyrocketed when I was in the middle of the home improvement store and under time pressure to pick out tile. I said to my husband.."this would be so much easier if there were only two options". Then it hit me...
We live in a world where we have so many choices for everything. It's wonderful to have access to the specific type of Chicken Satay seasoning for my favorite Thai recipe. I love that I can purchase the perfect light bulb to make m ...
Read more