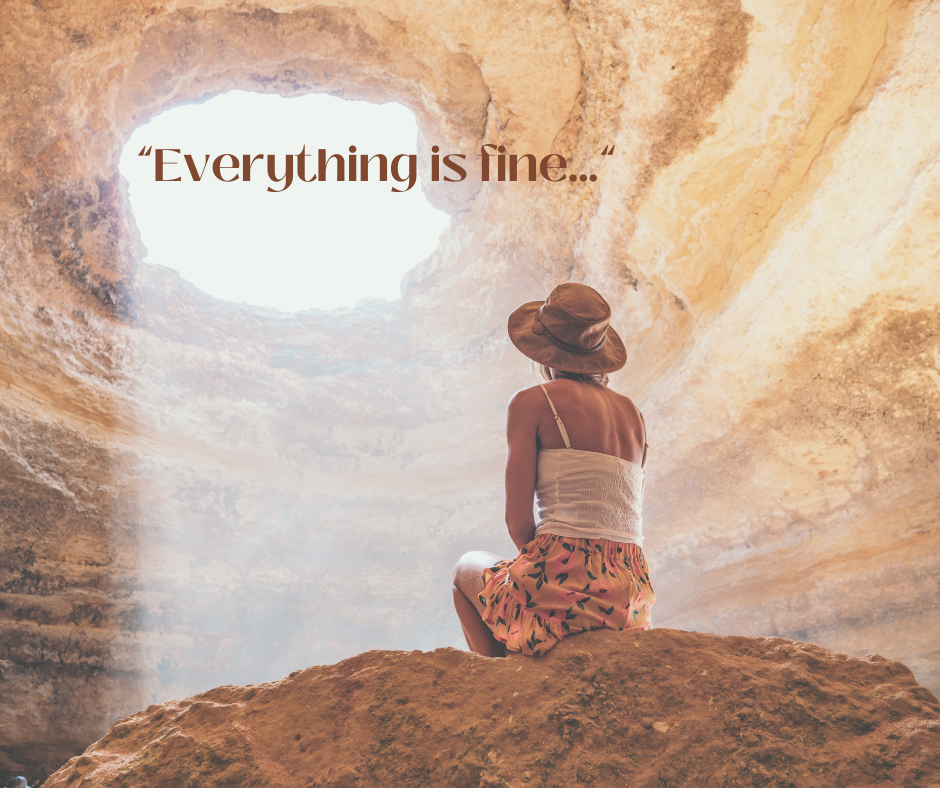 "It's fine." "Everything is fine." "I'm fine." Have you ever strung together these three sentences and thought to yourself, "shoot, I think I might not be fine".
About a year ago I was in a car accident that resulted in emergency surgery, a stay in the trauma center at the hospital, and a long recovery (in addition to other challenges). It was the most challenging and scary time in my life. I didn't think that I was going to make it, and yet I would find myself telling my loved ones who came to visit me, "It's fine." "Everything is fine." "I'm fine."
Why is it so hard to admit that sometimes we are not fine? It has taken me a while to figure out why I was so desperately pushing myself to be fine. Though I wanted those words to be true, what I wanted more than anything was for my loved ones to think and feel that those words were true.
Whet ...
Read more
Posted in:
Breathe
Comfort
Communication
Coping
Emotions
Exhaustion
False self
Grief
Pain
Presence
Processing
Relationships