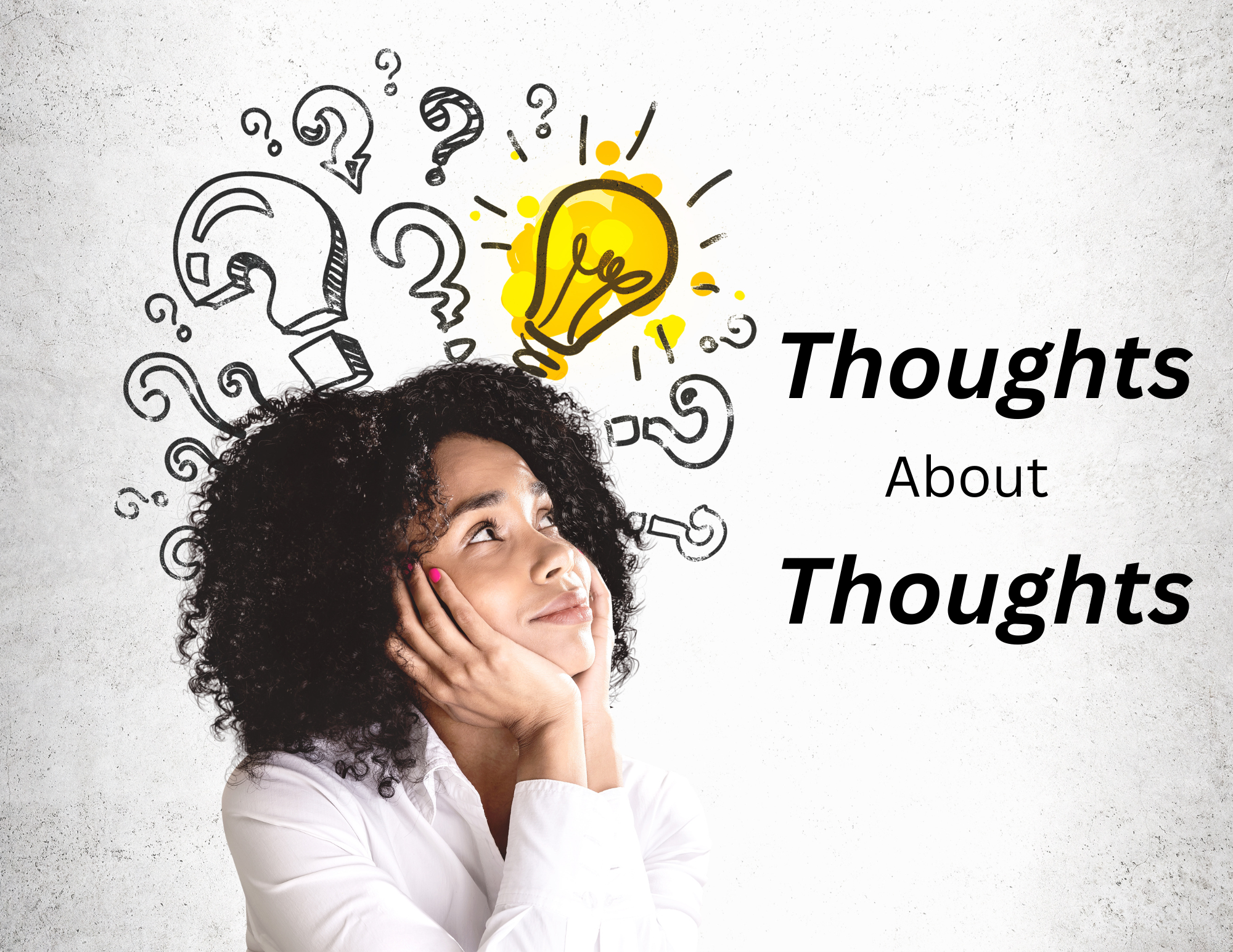 Thoughts About Thoughts
March 13, 2023
Cognitive Behavioral Therapy (CBT) suggest that our thoughts, emotions, and behaviors are interconnected, and that what we think and do impacts the way we feel. It follows that monitoring and changing thoughts where needed can change one's life.
It's reported that the average person has more than 6,000 thoughts per day. Becoming aware of these thoughts and thought patterns is imperative to changing behaviors and emotions. We will only feel as good as our thoughts allow us to feel.
Think of your mind as a thought machine that's at work during all your waking hours and sometimes even when you're in a deep sleep.
Where do thoughts originate?
· Experiences
· &n ...
Read more
Posted in:
Anxiety
Coping
Depression
Emotions
Mindfullness
Mindset
Positivity
Processing
Self-Care
Therapist