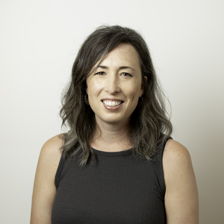 Sara Hoekstra, MA, LPC
Phone: 616-426-9034, ext. 505
Email: shoekstra@secondstorycounseling.com


MA Counseling - Cornerstone University
BA Elementary Education - Cornerstone University
BS Bible and Theology - Kuyper College


I have a passion for counseling because of my story. Like many people, my story hasn't always gone the way I planned or expected. When life's challenges present themselves, it can be helpful to have someone who will listen, help assess the situation, and work to help develop solutions to difficult circumstances. I believe the best way to help is by creating and maintaining a safe, trusting environment. In that safe space, you can share your story and I can come alongside as you journey toward healing and finding hope.
When I am not helping clients, I love to spend quality time with loved ones and friends, hike in the woods, take trips to the beach and be creative. I also enjoy camping with my husband, and my three kids.

My Approach
Counseling is a personal endeavor where you join with a counselor to help define the problem and come up with solutions that work for you. I view all my clients through a holistic lens- I believe the mind, body and soul are all parts of each individual and should be taken into consideration. My counseling is person centered and I like to use narrative therapy. I also utilize Cognitive Behavioral therapy, Mindfulness, Solution-focused Therapy and often look at family systems.

What you can expect
You can expect that I will do my best to create a safe environment for you to tell your story. We will work together to identify the problem and come up with a plan to create changes. I will provide assessment, teaching, insight, and help journey with you in the change process.