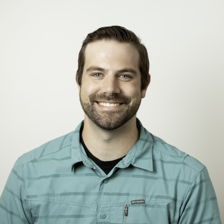 Ryan Hannah, MA, LLC
Phone: 616-426-9034, ext. 519
Email: rhannah@secondstorycounseling.com


MA Counseling - Grand Rapids Theological Seminary
BA Secondary Education - Western Michigan University


My story has been one of constant change. The ironic part is I'm not a person who typically likes change. The path towards the future I envisioned seemed to consist of one fork in the road after the next. There have been mountaintop experiences and valleys of despair, times of difficult trekking and easy wandering. The journey can often be filled with fear of the unknown and grappling for control. Through constant trial and error, I've learned to embrace that journey for the joy it can be; victories over obstacles, challenges that test us to the core, friendships made along the way, adventure. This experience has placed in my heart a desire to walk along with others as they journey on the path of their own.
In my spare time I enjoy reading, playing sports, getting into nature, and playing music. I love learning and try to soak up as many new experiences as possible. At my side through it all are my wonderful wife and son.

My Approach
My approach is very holistic in nature. I believe the relationships we have with others, along with the relationship we have between different parts of ourselves, shape who we are and how we see the world. The complexity of these interactions requires different theories and approaches. No two people are the same, therefore no two therapeutic processes can be the same. I use a core of person-centered therapy combined with cognitive behavior therapy and a narrative approach. Early on our focus will be to establish working trust so that later sessions can focus on specific techniques from various approaches, such as mindfulness, solution-focused therapy, motivational interviewing, and trauma-focused cognitive behavior therapy.

What you can expect
You can expect to be welcomed into a non-judgmental environment where your story will be treated with dignity, respect, and confidentiality. You will be challenged and supported as you navigate the complexities of your journey, knowing that you won't have to walk it by yourself. You will be seen and heard as the unique individual you are, and we will collaborate to find the direction that will bring the most healing for you as you step into the next chapter of your story.