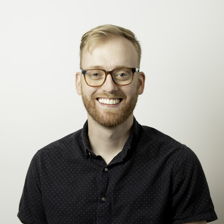 Nick Burner, MDiv, MA, LPC
Phone: 616-426-9034, ext. 602
Email: nburner@secondstorycounseling.com


MA Clinical Mental Health Counseling - Grand Rapids Theological Seminary
MDiv - Grand Rapids Theological Seminary

"There is no greater agony than bearing an untold story inside you." - Maya Angelou
I am passionate about helping my clients find meaning, beauty and connection by telling, understanding and fully inhabiting their stories. I love watching people discover and celebrate their unique strengths and resources which can help them navigate their stressors, enrich their relationships, and accomplish their goals.
When I am not partnering with clients in the counseling office, I enjoy reading (about just about anything), writing or and playing music, being outdoors, and playing with my adorable dog, Milo.

My Approach
I believe in a client-centered, biopsychosocial approach to counseling that draws from aspects of solution-focused, narrative, cognitive-behavioral, attachment-focused and trauma-informed therapies. I want to learn from your unique perspective, help develop your strengths and resources, and work together to solve the issues you are facing. I recognize that there are many different factors that have influenced your life, some which have brought joy and some which have brought pain. My job is to walk alongside you as you find meaning in the various parts of your story and discover the courage and resilience to move forward. I am a certified Prepare/Enrich Facilitator for couples/pre-marital counseling, and fully trained in EMDR.

What you can expect
When you join me in the counseling office, you can expect a safe space where your experience is listened to, believed, and affirmed. You can count on me to be committed to helping you understand your story and achieve your goals in a manner that is consistent with your values and beliefs. Finally, you can expect to be treated with dignity and respect as we collaborate for your healing and growth.