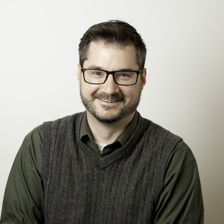 Matt Krieg, MA, LPC
Phone: 616-426-9034, ext. 501
Email: mkrieg@secondstorycounseling.com


MA Counseling - Grand Rapids Theological Seminary


Our world can be full of pain, fear and heartache. I have seen these places in my own life and journey. Relational hurts, job loss, feeling overwhelmed by life, all of these are things that I have felt in my story. While we may all walk through dark spaces in our life, we do not need to do it alone. I would be honored to be someone who walks this next part of your story with you.

My Approach
I have been counseling professionally since 2011 when I graduated from Grand Rapids Theological Seminary with my M.A. in Counseling. My areas of focus include sexuality, trauma, and pornography addiction. My counseling methodology utilizes CBT techniques, narrative therapy, mindfulness, and spirituality to help each client assess and meet their needs in ways that lead to a connected, present, and thriving life.
While counseling is an invaluable tool that everyone could benefit from, it is not a replacement for real, thriving community and connection. For this reason, the focus of my counseling is more often on the positive directions we can take our lives rather than just focusing on those things we might want to leave behind.

What you can expect
You are a unique individual with a unique story and purpose for your life. While I can help give tools for you to make positive change in your life, I cannot set your life's direction. I will help you identify the call that you feel on your life and work with you to make positive steps in that direction.