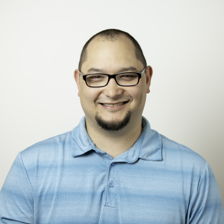 Leo Preston, MA, LPC
Phone: 616-426-9034, ext. 506
Email: lpreston@secondstorycounseling.com


MA Counseling with Addictions specialization - Grand Rapids Theological Seminary
BA Bible and Ministry - Cornerstone University


Throughout the journey of our life, there have and will be rough mountains to climb, deep valleys to cross, swamps to trudge, deserts to survive and storms to outlast. These life struggles manifest themselves as hurt, pain, betrayal, hopelessness, and/or unmet expectations and desires. Navigating these difficulties in our life can be an exhaustive endeavor that can negatively impact our thoughts, feelings, and behaviors which can, subsequently, damage the way we engage with our self and others. Does this sound familiar to you? If so, then it may benefit you to have someone come alongside you as you traverse the rough road ahead. I would be honored to be that person to support and guide you on your journey to mental health and wellness. I am passionate about building a strong therapeutic alliance, creating an atmosphere of personal growth and development, and engaging with your distinctive story in a warm and caring environment.
When I'm not working with clients, I enjoy spending time with loved ones, working out, playing and making strategy board games, and relaxing with an engaging TV show or playing some video games

My Approach
Your therapeutic journey is all about you; therefore, my approach is focusing on your needs. As our therapeutic relationship strengthens and we begin to identify areas in which you would like to grow, I will customize and incorporate theories based on goals that you set. Some of the theories I enjoy working out of include Cognitive Behavioral Therapy (CBT), Acceptance and Commitment Therapy (ACT), Dialectical-Behavior Therapy (DBT), Emotion Focused Therapy (EFT), and Transactional-Analysis (TA) to name a few.

What you can expect
As stated above, your therapeutic journey is all about you! Your story is important. You can expect to be heard during each session. Furthermore, you will be unabashedly welcomed and invited into a safe space-a place where we are able to work together toward mental health and wellness. Moreover, you will be treated with the highest of dignity and respect. After all, it is my intention that our time together will be a place where you feel free enough to personally grow and move pass/through any emotional/mental ruts along your life's journey.