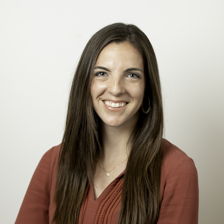 Kelsey Rondeau, MA, LPC
Phone: 616-426-9034, ext. 510
Email: krondeau@secondstorycounseling.com


MA Counseling – Grand Rapids Theological Seminary
BA Social Sciences – Michigan State University


Life can feel overwhelming.
When life seems to have more questions than answers, more pain than joy, or more uncertainty than stability, I want to be there to walk through the most challenging part of your story with you.
I come most alive in the tensions of life, those areas where beauty and brokenness collide, where strength and weakness walk hand in hand, and where joy and pain are intermingled. I love exploring these seeming contradictions with clients at Second Story, but also in my personal life as I engage the world of foster care and adoption, explore the outdoors and National Parks, attempt my hand at gardening and home renovations with my husband, and parent some energetic boys.

My Approach
Asking for help can be hard.
I deeply value the courage it requires to make that call and step into our office. My approach is warm, collaborative, and personal. Although my education and experience have taught me about the connection between thoughts and behavior, how trauma affects both brains and bodies, and why change can be so hard, I believe you are the expert of your own story. By building a trusting, nonjudgmental, therapeutic relationship, we'll be able to connect your expertise with my experience and begin to understand how your story has shaped who you are today. From that foundation we will explore what parts of your story or life are most uncomfortable and determine which theories and techniques will most help you toward the changes you want to make.
(In technical terms, I operate out of an eclectic approach which includes relationally-focused psychodynamic therapy, person-centered therapy, mindfulness, cognitive-behavioral therapy, and narrative therapy. I have additional training in attachment therapy and trauma as well as theological training.)

What you can expect
Working together can be healing.
You can expect our first couple sessions to be spent getting to know each other, reviewing the process of counseling, and discussing what you want counseling to look like. Together, with curiosity and compassion, we'll work to make sense of the most stressful parts of your life and develop a plan for finding some relief. My desire for our time together is that you know you are valued, that you grow in awareness of yourself, and that you leave each session feeling heard and hopeful.