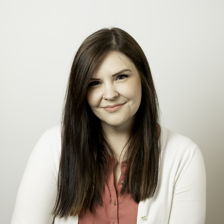 Jo Kelly, MA, LLC
Phone: 616-426-9034, ext. 632
Email: jkelly@secondstorycounseling.com


MA Clinical Mental Health Counseling - Cornerstone University


It's not easy taking the first step to get help. I recognize that it is often the work of weeks, months, or even years to reach out and request therapy services. Your story is unique, and it is my goal to help you find a sense of safety and security in my counseling office, and to find your way to wholeness and well-being. Your relationships, your environment, loss, successes and failures, these are all building blocks that affect how you think and feel and how you process life's challenges. It can feel overwhelming trying to make sense of it all. My goal is to help you gain that clarity.
When I'm not counseling, I also work in higher education administration helping to prepare future therapists for careers in clinical mental health and school counseling. I love spending as much time outdoors as I can.

My Approach
I will work with you to determine what approach to therapy will work for you most effectively. I make use of a variety of counseling techniques, theories, and approaches. My goal is to center your needs and to collaborate in the treatment process. I specialize in adolescent issues, women and gender related issues, sexuality, and relationship issues.

What you can expect
In my office you can expect to feel accepted and safe no matter what situation or circumstance has brought you to counseling. It is a judgment free space where clients can feel understood and gain tools to cope with the difficulties of life. Whether it is in the comfort of the counseling office or in a virtual appointment, you can expect to meet with a welcoming and supportive helper, invested in your well-being.