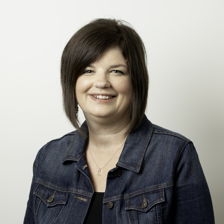 Jennifer Vander Wilp, MA, LLC
Phone: 616-426-9034, ext. 521
Email: jvanderwilp@secondstorycounseling.com


MA Counseling - Cornerstone University


Do you feel stuck, lost or burned out by all the "stuff" that you experience from day to day, or even sometimes year to year? Life has a way of taking unpredictable curves and when those unforeseen circumstances invade our story, sometimes it leaves us searching for our anchor—hope.
Oftentimes a counseling relationship can begin the pathway towards that hope. It takes those twists and turns life throws at us and helps reclaim or rewrite the story bringing restoration.

My Approach
As your counselor, I will seek to first develop a safe place for you to be heard and a place for you to rest as you sift through the pile of "stuff". I will seek to journey with you, side by side, offering techniques to help you invest in change, new perspectives to offer hope for change and practicing opportunities by way of homework/goal setting to help open the door to implementation of change.

What you can expect
Working within a trusted counseling relationship is important, so I'd like you to know a little more about who I am and how I work as a counselor. I am a client-centered therapist. What that means is you are the driver of the ship and my role is offer guidance by helping to identify possible obstacles to the change process. The counseling relationship is typically more successful if we work together. It is important for you to know that the counseling process can be complex at times and can elicit a range of emotions and experiences; although it is a powerful processing tool, it cannot always guarantee change will happen. However, if you take responsibility of your treatment and practice the techniques and implement the homework, this can contribute to your overall well-being and accomplishment of set goals. I'd love the opportunity to take that first step with you to invest in reviving, rewriting and redeeming your story as you anchor yourself back to hope.