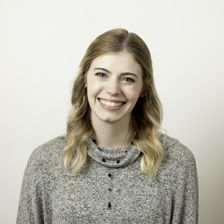 Danielle Fall, MA, LLC
Phone: 616-426-9034, ext. 518
Email: dfall@secondstorycounseling.com


MA Counseling - Cornerstone University
BA in Psychology – Cornerstone University


We all have a story. There are usually both good and not-so-good scenes in these stories. Sometimes we can fixate on the good and try to ignore that the not-so-good even happened. At the end of the day, though, those things still happened and shaped us in some way. The good news is that those things don't need to determine who we will be or how we will live out the rest of the story. We can pick up the pen and author the rest. I am committed to helping you explore your own story and how you can overcome the challenges you've faced in your life and are currently facing. I want to provide a safe space for you to explore the areas you want to grow and heal in. By doing so, I hope you can feel more confident about the story you're writing for yourself.
A part of my own story is that when I'm not seeing clients, I enjoy exploring nature, finding new restaurants and activities to attend with loved ones, dancing, reading a good book and playing board games.

My Approach
I view each client (or couple) as being complex, unique, and autonomous. I like to imagine therapy as you and I are driving in a car together. You are the driver, and I'm in the passenger side. You are ultimately the expert and main character in your life. I can't live your life for you; but I can be someone who creates a safe space for you to process where you've been, where you are, and where you want to go. As a good co-pilot, I can also offer whatever resources, encouragement, and support I have for you along the way. I am committed to coming along with you in your story and helping you achieve the goals you have for yourself.
I have worked with both children and adults, as well as in individual, couples, and group therapies. I operate from an eclectic framework of counseling interventions, including cognitive-behavioral therapy, solution-focused therapy, narrative therapy, reality therapy, emotion-focused therapy, family systems therapy, and faith interventions upon request.

What you can expect
In our first couple of sessions, we will spend a good amount of time getting to know one another. People are complex, and I think they should be viewed from a holistic lens. I believe people's mind, body, and soul needs can be intertwined. I may also ask you about your unique family history and cultural background. As we work with one another, I may challenge you to consider how your thoughts and feelings contribute to how you act in your daily life. I may ask you to try new things outside of session that you haven't done before.
We will come up with goals that you want for yourself and can work toward during our time together. It's by having these goals and making progress toward them that you will be able to feel like you're getting the most out of your counseling experience.
Change can be slow at times, and it won't happen immediately. I ask my clients (and couples) to be open about their timelines for therapy and their unique change process. It's important to remember that counseling is a process, and you will get out of it what you put in. The process of growing and healing can be uncomfortable and scary, but it's so worth it.