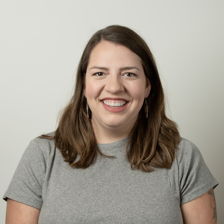 Bonnie Harris, MA, LLMSW
Phone: 616-426-9034, ext. 656
Email: bharris@secondstorycounseling.com


MSW - Grand Valley State University
BSW - Calvin University


From my own experience, I know that seeking counseling can be challenging. When life is overwhelming and even when it is going great there can be so many barriers to showing up to talk to someone. But, I also know that it has also brought me a tremendous amount of healing, support, encouragement, and just the right amount of challenge. I aim to offer those same things to my clients through connection. You can expect me to listen and connect so that you feel seen, heard, and valued.
Life can feel overwhelming, stressful and unmanageable sometimes. I am passionate about sitting with people in the midst of chaos to help them see that their experiences matter, they have strengths, and there is still hope. I want to help people develop skills while providing support and encouragement to make life more manageable and even joyful.
When I am not working, I enjoy spending time with my family, especially my niece and nephews. I love going to parks with them and going on walks with my sisters or friends. I love finding new restaurants with my husband especially if it is Thai, Indian or Mexican food. I am a huge tea lover and I spend a lot of my free time talking with people in my life over a cup of tea.

My Approach
In my practice I most commonly utilize aspects of person-centered therapy, cognitive behavioral therapy, mindfulness and narrative therapy. Every clients' needs, desires, and comforts are different so I want to make sure that the approach is tailored to the individual. We will adjust the approach during sessions as needed.
When working with children and adolescents I utilize aspects of play therapy, cognitive behavioral therapy and trauma focused-cognitive behavioral therapy.

What you can expect
The relationship between counselor and client is crucial for the "therapeutic journey" to begin. It is important that we spend time getting to know one another in a comfortable and welcoming environment. Typically we spend the first few sessions establishing this connection while also talking about goals for counseling, exploring together whatever is bringing you to counseling. It is a privilege to walk with people through the good days and the really hard ones and I hope that I can provide you some encouragement and support as we work towards growth and healing.