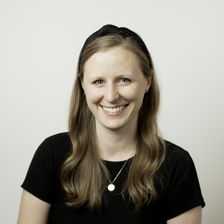 Audrey Aukeman, MA, LPC
Phone: 616-426-9034, ext. 507
Email: aaukeman@secondstorycounseling.com


MA Counseling - Cornerstone University


My story has inspired in me a passion for coming alongside others throughout life's journey. As a lover of storytelling, I truly enjoy getting to know people through listening to them share their experiences and learning what they think and feel about the things that are important to them. I believe that counseling can be a place where sharing stories leads to greater connection, clarity, and healing. My desire is for clients to develop an understanding of their own unique story as well as hope and skills for the future as their story continues to unfold.
When I'm not working with clients in the counseling office, I also teach theatre classes and voice lessons. In my spare time I enjoy reading; baking; watching plays, musicals, and movies as well as spending time with my family and friends.

My Approach
My approach to counseling starts with whatever your needs are — a person-centered and narrative approach will take into consideration your unique strengths and story. As we develop a strong therapeutic relationship and identify the areas in which you would like to grow, I customize and incorporate theories based on your goals. Some of the theories I enjoy working out of include cognitive behavioral therapy, mindfulness, solution focused therapy, transactional analysis, and family systems.

What you can expect
Every story is important, and yours deserves to be heard. When you attend a counseling session, you can expect to be welcomed just as you are, and to be treated with dignity and respect. It is my desire and intention to create a safe space where we can work together to cultivate healing from past hurts, and where you can develop strength for today and hope for tomorrow.