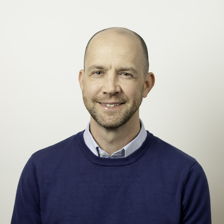 Adam Mollhagen, MA, LLC
Phone: 616-426-9034, ext. 630
Email: amollhagen@secondstorycounseling.com


MA Clinical Mental Health Counseling - Cornerstone University


Each individual has their own story of joy and discouragement, clarity and confusion. The reality is that we are usually experiencing a wide variety of thoughts and emotions at the same time. While this is part of what makes us human, it can also be overwhelming.
My own story is one of peace and fulfillment, but also one of pain, distress, and a lot of unknowns.
I don't know what your challenges are, but I know that you weren't made to face them alone. Whatever your obstacles may be, I would be honored to slow down with you, hear your thoughts and experiences, and join you in the process of finding wholeness.
When I'm not counseling, I enjoy spending time outdoors with my wife and kids. I also enjoy traveling. My "home" states of California (born) and Michigan (raised) are two of my favorite places to explore.

My Approach
My approach to counseling includes elements of cognitive behavioral therapy, narrative therapy and solution-focused therapy. This means that we will likely be exploring the connections between your thoughts and your emotions, looking at how you perceive your unique story and working to find achievable solutions that make sense to you.

What you can expect
As we work together, my goal is that you will experience the freedom to share your thoughts and concerns in a safe and relaxed environment.
It is my desire to work with you to promote wellness in all areas of life—mentally, emotionally, physically, socially, and spiritually. My approach is collaborative and holistic. I believe that when someone takes a step toward health in one area of life, this can open the door to positive changes in the other areas as well.
At some point you may need time to process trauma, grief, or other difficult life events. At other times you may be future-focused, ready to take action and find some effective strategies to work with. Wherever you are on your journey, I will always be respectful of your individuality, and will seek to help you move forward at a pace that works for you.