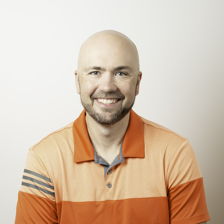 Steven Jahnke, MA, LPC
Phone: 616-426-9034, ext. 631
Email: sjahnke@secondstorycounseling.com


Masters Degree in Counseling and Educational Psychology - Marquette University


I had no clue what road in life I was going to travel down until my senior year of high school. I took an Intro to Psychology class because I needed to take an elective class and, I kid you not, I thought the word Psychology was cool. I was hooked instantly. I knew this is what I wanted to do with the rest of my life. I never wavered on knowing this was the career I wanted to pursue. It has taken me to all realms of the counseling world. From individual and couples counseling to crisis stabilization, to inpatient facilities as well as teaching at the college level.
When I'm not working: #DadLife. I have 4 children. The youngest two are under three years of age. So most of my time is spent with them. Playing, watching Bluey and all the fun stuff that comes with kids that age. I also enjoy running and exercise. I've run the Riverbank numerous times as well as a pair of Triathlons and two Marathons. I've been in the same fantasy football league for 16 years where I have the dubious honor of coming in 2nd place 7 times.

My Approach
I primarily use a Person Centered approach to counseling. You are the expert in your life and it would not feel authentic for me to simply come into a session with an agenda on what you need to do to make life better. My goal is to work with you to help identify why certain obstacles and barriers in your life have been so impactful at the same time you are likely experiencing successes in so many other places in life.

What you can expect
You can expect to be in the room with a person that believes in the best version of you and what you are capable of. I believe action creates change and I'm going to ask you to be willing to take action steps outside of our time together. I'm going to be your advocate. Were going to lament and learn from the defeats. Were also going to celebrate the victories. Lastly, you can expect to be in the room with somebody who values your feedback and will use that to help guide our time together.