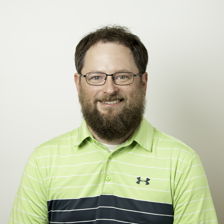 Michael Walton, MDiv, MA, LPC
Phone: 616-426-9034, ext. 500
Email: mwalton@secondstorycounseling.com


MA Counseling - Cornerstone University
MDiv - Calvin Theological Seminary


My story has instilled in me a desire to step into the broken areas of people's stories to help them find healing and the ability to write a new story. Every story has it's highs and lows and sometimes we need help taking all the pieces of our story and making sense of them. My passion is to help you take those pieces and make sense. Together we will find healing in the midst of life's pain, and I will walk with you to help you better understand your place in the larger story in which we find ourself.
When I'm not helping individuals and couples navigate their stories, I enjoy good books, good friends and good food. In my spare time, I enjoy exploring these activities in the great city of Grand Rapids, MI. I can be found enjoying this time with my wife and three sons.

My Approach
I approach counseling with the understanding that no single theory or technique can explain our complicated stories. My counseling approach is rooted in a person-centered and narrative approach aimed at understanding your story and your search for meaning and purpose in life. Early sessions will focus on getting to know your story and building a strong therapeutic relationship. Later sessions focus on incorporating multiple theories including mindfulness, family systems, cognitive behavioral therapy, and solutions focused therapy, to help you identify incongruences with your true identity and pursue healing and a healthy means of living out your story.

What you can expect
Your story is sacred and you can trust that it will be treated with dignity and respect. We will work together to create a safe environment where you can explore your story and begin the transformation process to find peace and healing. Your experience will be unique to you as we explore how to help you live the story you are uniquely designed to live. You will be equipped with the tools you need to embrace your story and find healing.