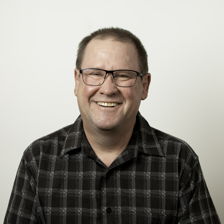 Mark Holloway, MA, LPC
Phone: 616-426-9034, ext. 504
Email: mholloway@secondstorycounseling.com


MA Counseling - Cornerstone University


My story has motivated and encouraged me to come alongside those who are in need of direction and healing. Our stories are ever-changing and though many of these stories include times of trial and heartache, I believe that healing is possible My story has given me an opportunity to come along side individuals who have been overcome by what life has thrown at them and are experiencing feelings of loss, pain and hopelessness. By walking along side of you and encouraging you through these times of trouble and confusion, I will help you gain a better understanding of who you are, where you need to be and what steps you can take to get there. This is my passion, goal and desire for you on this journey. When I am not helping individuals move towards healing, I can be found grilling out with my family, playing in the garden, going fishing (which I need to do more of), and am looking forward to spending every minute I can with my new grandson.

My Approach
While I like to work from a cognitive/behavioral approach to counseling, I do not limit my approach to use one specific form of counseling. We are all different and respond to theories and techniques differently. To identify a plan that will work for you, I use the first few sessions to get to know you, your situation and where you are at in your journey. We will look at your personal strengths and support systems currently in place and strategies for building resiliency for your journey. Together we will formulate a plan that works specifically for you and will move you towards creating goals that are attainable for you.

What you can expect
Our journeys can be intimidating and scary at times. This is why it was not meant to be done alone! We will create a safe environment for you where you will be free to express yourself in a way that helps you feel comfortable and at ease. It is in this secure place that we can find a transformational peace and healing while equipping you with the tools you need to continue on this journey of life.