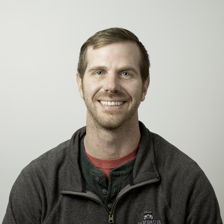 Guy Flom, Intern
Phone: 616-426-9034, ext. 643
Email: gflom@secondstorycounseling.com


MA in Counseling - Cornerstone University (In Progress)


Everyone has been given a story, and everyone has a unique story to tell. We are unique and each individually capable of living a life of fulfillment. However, life and its circumstances has a way of creating difficulty, but we can rebuild broken roads through hard work and dedication--dedication to ourselves and our personal well-being, as well as a hopeful and determined disposition that we can and will overcome adversity.
When I am not working, I enjoy spending time outdoors and in nature. I also enjoy spending time indoors and watching a good movie. It is important to have balance in life, and I think we should balance our time to incorporate a variety of activities to stimulate the mind, body, and Spirit!

My Approach
My approach to mental health services is to help gain insight on a level that extends beyond the surface or as it may appear. Wellness is a factor of multiple systems working in unison, and there are several areas of wellness that may be addressed: mental, social, emotional, spiritual, and financial wellness. Cognitive-behavioral theory (CBT) is a natural way I process daily life, and I value a biopsychosocial approach to health and wellness.

What you can expect
You are the best at being you, and my goal is to help you find joy in the person you have been created to be! We will work together to help rebuild, redefine, or redesign your path, and I will walk beside you every step of the way. We are in this thing called life together, and it is a privilege for me to walk with you through the good times and the bad.