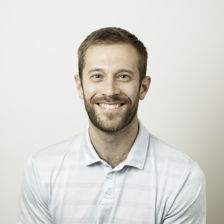 Drew Woznick, MA, LLC
Phone: 616-426-9034 ext. 606
Email: awoznick@secondstorycounseling.com


MA Clinical Mental Health Counseling - Cornerstone University


I am currently working on completing my Master of Arts in Clinical Mental Health Counseling at Cornerstone University. I have my Bachelor of Arts in Psychology from Calvin University. I am several years married and have a son, and much of my life revolves around spending time with both of them.
Apart from school and work I enjoy spending time with family and friends, running, watching and playing most sports, playing board games, and making music with guitar. I like thinking deeply about different topics and being intentional in the way I relate to others and live my life.

My Approach
Because everyone is different, I do not hold to one specific approach when working with people. I like to give space for you to guide the direction of therapy while also providing some facilitation that helps address whatever problem or situation that has brought you to seek help. Some of the approaches I draw from include person-centered therapy, cognitive behavioral therapy, solution-focused therapy and Adlerian theory. Each of these perspectives places value on your personal experience and looks at the situation from a slightly different angle to help bring understanding and growth.

What you can expect
If we get a chance to work together you will hopefully learn quickly that I care about you as a person, not just about fixing the problem in your life. I am dedicated to listening and giving you a safe space to share and feel heard in what you are going through. I want you to feel encouraged, enlightened and empowered from our time together. You can expect to be challenged to grow from our time together as we work on self-awareness, self-regulation and a variety of other skills at your own pace. No matter why you are coming to counseling I hope to help draw out your personal strengths and highlight the unique value you were created with.