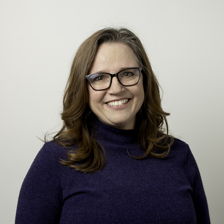 Denise Boldt, MA, LPC
Phone: 616-426-9034, ext. 502
Email: dboldt@secondstorycounseling.com


MA Counseling - Cornerstone University


My story has uniquely directed me to want to engage in helping others with events in life that leave us needing healing and wanting something different. I enjoy working with clients who are ready to examine the chapters of their story, discovering how they arrived where they are at, then searching and applying pieces that will help them write a new chapter.
When I am not working with clients, I enjoy going to coffee with my friends, and spending time with my family. I also enjoy going to movies, reading books, playing board games, and cards.

My Approach
I begin your journey by using a narrative approach to learn more about you and your story. I find this useful in establishing a working relationship and it provides helpful incites into who you are and who you desire to be. Together we will work to develop your story to make this desired person a reality. Once we have journeyed together for a few sessions, I begin to incorporate theories and approaches based on your goals. Every story is unique so I work with you to identify theories or technique that best fit you as you work toward health and healing. Some theories and techniques that I may use are narrative therapy with cognitive reframing, exposure therapy, cognitive behavioral therapy, mindfulness, solution focus therapy and family systems.

What you can expect
As we work together you can trust that you will be treated with the dignity and respect your story deserves. We will work together to create a safe environment where you journey towards health and healing.