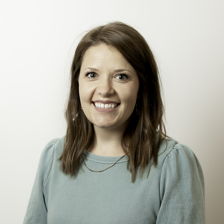 BreAnna Fiala, MA, LLC
Phone: 616-426-9034, ext. 623
Email: bfiala@secondstorycounseling.com


MA in Clinical Mental Health Counseling - Grand Rapids Theological Seminary


Sharing your story matters and I consider it an honor anytime a client chooses to share theirs with me. Inviting someone else into your journey can feel scary, exciting, comforting and vulnerable, but there is something powerful that happens when you do. Whether you have shared your story many times before or this is your first time, I am ready to walk that journey with you. I am able to work with clients from all different backgrounds, but especially have a heart for those dealing with issues related to aging, identity, grief and loss, interpersonal relationships and perfectionism as well as anxiety and depression.
Originally from North Dakota, I moved to Michigan in January 2020 to pursue my master's degree in Clinical Mental Health Counseling from Grand Rapids Theological Seminary. In my short time in Grand Rapids, I have come to love the city and its people. Having lived around the U.S. and world, I value the diversity that is found here and enjoy when clients bring their own culture to the counseling session.
I enjoy sipping a cup of coffee over unhurried conversation, heading up the hospitality team at my church, and opening the doors of my home to family and friends both old and new.

My Approach
I strive to meet my clients where they are at. This means that not every counseling method is the right fit for every client. Before deciding on what methods to use, I believe it is important to first get to know my client and work collaboratively to come up with a plan together for our time. Depending on my client's needs, goals, and desires, I'll draw from counseling methods such as emotion focused therapy (EFT), interpersonal therapy (IPT), internal family systems (IFS), acceptance and commitment therapy (ACT), cognitive behavioral therapy (CBT), and creative art therapy.

What you can expect
I want to know who you are in order to best support you in your journey. In our first session together, we will take time to look at your life holistically as we get to know one another. In the client/counselor relationship, like any relationship, it takes time to build trust. I only expect my clients to share what and as much as they are comfortable sharing. As we continue in our time together, my hope is that that trust will build and that together we will be able to help you move towards healing and wholeness.