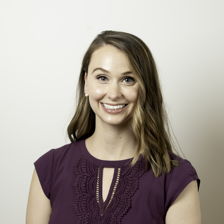 Deborah Stowie, MA, LLC
Phone: 616-426-9034, ext. 604
Email: dstowie@secondstorycounseling.com


MA Clinical Mental Health Counseling - Cornerstone University
BA Psychology - Cornerstone University


From a young age I have had a desire to help people. This led me in the direction of helping within the medical field. I have loved my time in my current field, however, it left me longing for time and space to get to know people on a deeper level. Counseling affords the opportunity to work with people in their times of difficulty and their times of victory. I want to be an ally on your journey towards healing.
In my free time, I enjoy spending time with my husband and son, evening walks, food and banter with family, exercising, and horseback riding (when I get the chance).

My Approach
My approach will integrate themes from various theories. I believe that counseling should be unique for every person. I will incorporate tools and techniques from these theories as each client's need arises. I primarily align with the central themes of person-centered counseling which are empathy, unconditional positive regard and congruence. In addition, I will employ mindfulness techniques from a Cognitive Behavioral Theory as well. I believe that an eclectic approach which relies on many methods can be the most effective and appropriate method of counseling. My approach relies on what will best serve you, the client.

What you can expect
As a collaborative team, you can expect a partner in building your success in navigating difficult situations, where we work towards sustainable emotional and mental health practices which will positively impact all areas of your life. In this environment you will find a safe space where you feel valued and accepted to come as you are. Through the tools and techniques we use, our work will be focused on building your confidence and helping you see yourself as capable and equipped to face life's challenges. My role will be supporting you on that journey. My ultimate goal is to ensure you feel fulfillment and give you the resources to successfully navigate life outside of the counseling realm.