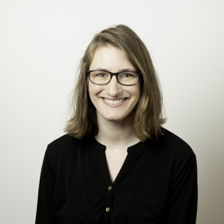 Ashleigh Krygsheld, MS, LLC
Phone: 616-426-9034, ext. 523
Email: akrygsheld@secondstorycounseling.com


MS Clinical Mental Health Counseling, Christian Counseling Emphasis - Grand Canyon University
BA Interpersonal and Public Communication, minor in Christian Education - Taylor University


My own life experience and six years of non-profit work helped me realize my passion for helping people thrive in life. Many of us deal with difficulties in life that seem unchangeable and heartbreaking. Counseling provides a safe space for clients to grow and learn healthy ways to process these difficulties. Thriving can mean different things to different people. My goal is to walk beside my clients as they learn what thriving means for them so they can live their lives confidently.
I enjoy being outside, reading, and spending time with friends and family. I also love to travel.

My Approach
As each person is different, my techniques will change depending on the client's specific needs. I generally consider techniques from Cognitive Behavior Theory, Attachment Theory, and Narrative Theory to best match my clients' goals. I may pull from additional techniques in order to tailor the counseling experience to match each individual.

What you can expect
Life can be painful and confusing. We can find ourselves wandering with no direction. Understanding each client's story and providing a safe space for them to process is at the heart of what I do. I want to hear about who you are and who you want to be. I will listen to the difficulties you are facing and help you try to make sense of them. I am committed to walking alongside you and helping you pursue your healthiest life. I am honored when others share their stories with me, and am committed to creating a welcoming environment for you.