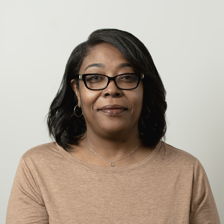 LaRanda Coleman, Intern
Phone: 616-426-9034, ext. 654
Email: lcoleman@secondstorycounseling.com


MA Clinical Mental Health Counseling - Cornerstone University (In Progress)
BS Psychology - Kaplan University


What is your definition of life? Is it a trial period of existence to find your purpose? Or, is it an interesting journey of experiences, which defines your strengths and weaknesses? Personally, I believe it encompasses all of these factors as we learn about ourselves. Individually, we are narratives of our personal journeys, while our experiences shape our self-identities and perspective of how we view others and the world. We travel this path of life without a road map, as we stumble over obstacles, fight through brokenness, and suppress our wounds, while losing hope as we continue efforts to persevere.
But one thing I've learned through my personal journey, is that life can be your greatest teacher! With the proper tools and resources, you can turn your life around for the better, and change the narrative of your personal story!
When I'm not working, I enjoy my family! My husband of 25 years and I have 7 adult children and 4 grandchildren. I love spending time with them all, creating memories and passing down traditions. Outside of my family, I enjoy spending time with friends, watching movies, and traveling.

My Approach
As I approach each counseling session, I prepare for a warm and comfortable environment. As each individual is unique, it is important to develop a respectable rapport with every client to gain a trusting and genuine relationship. In regards to treatment, I prefer to utilize the technique of Cognitive Behavior Therapy (CBT). This process seeks to change both dysfunctional thinking and maladaptive behavior while integrating teaching and learning skills.

What you can expect
An excellent listener, a warm and welcoming environment, and a high level of professionalism in every session. As we develop a genuine and respectable rapport, we will, effectively, work together to create a realistic plan that will produce a rewarding and productive outcome.