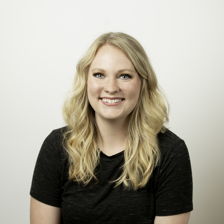 Caitlyn Hannum, MA, LLC
Phone: 616-426-9034 ext. 601
Email: channum@secondstorycounseling.com


MA Clinical Mental Health Counseling - Cornerstone University
BA Psychology and Family Studies - Cornerstone University


As a counselor, I am committed to partnering with children, adolescents, adults, and couples to uncover their unique strengths and empower them to make lasting change in their life. Oftentimes our stories become so tangled in life's ups and downs and we don't know where to begin. That's where I'd like to help. Together we will cultivate healing and move towards a place of wellness.
Outside of counseling, I enjoy reading with a cup of coffee or tea in hand, spending time with my husband and crazy cat, exploring nature, practicing mindfulness, playing games (board games, cards, video games- you name it!), and currently attempting various home improvement projects.

My Approach
People are unique. You are unique. Because of that, I believe it is important to be adaptable in my approach to best fit you! Together we will work to identify your goals, strengths, and find a plan that seeks to create lasting change. When beneficial, I enjoy working out of Cognitive Behavioral Therapy, and Person-Centered Therapy while pulling from Narrative Therapy and Family Systems. What that means is that we can challenge the thoughts that are holding you back and help you rewrite your new story by utilizing your unique strengths. When you think of what you'd like most of out of life, what would that look like? What's holding you back? Let's walk this journey towards healing together.

What you can expect
Life wasn't meant to be endured alone. Sometimes it's easier to just check out and live your life on autopilot. One of the hardest steps can often be prioritizing your own mental health. I recognize that opening up and sharing your story can be scary. When you come in for your session, you can expect to be welcomed as you are without judgement. Together we will work together to build a relationship of trust and security so that you can begin your journey toward transformational healing. You are so valued and your story deserves to be told. Let's work together to tell your best story yet.